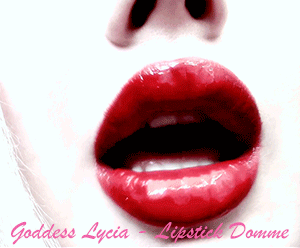 I made my NiteFlirt site mobile-friendly and gave it a fresh look!
Check it out here > Goddess Lycia
Hope you all enjoy the new style.
Meanwhile, there will be some broken links on this Lipstick Domme site, which I plan to modernize and update at some point in the (I hope) not too distant future.
*kissies*