Hey sweeties and bitches~
So I already announced the revamp of my NiteFlirt site. If you haven't checked it out yet, click the pink image below and take a stroll on through!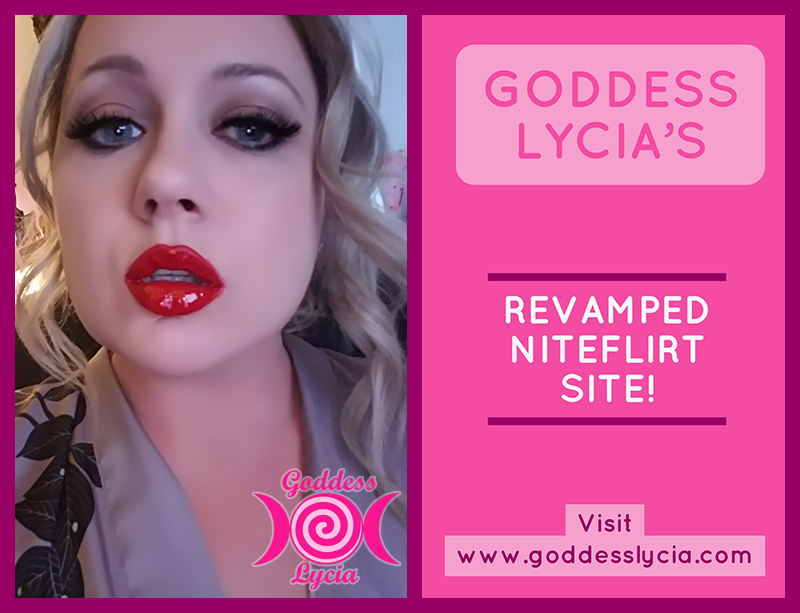 The other BIGGER news is that I created a BRAND NEW site with another payment processor! You can click the lavender image below to check it out now, or read on for more of the story behind it, first. I like to give options for all types of attention spans. We do not discriminate here at Lipstickdomme.com, and we care about your comfort.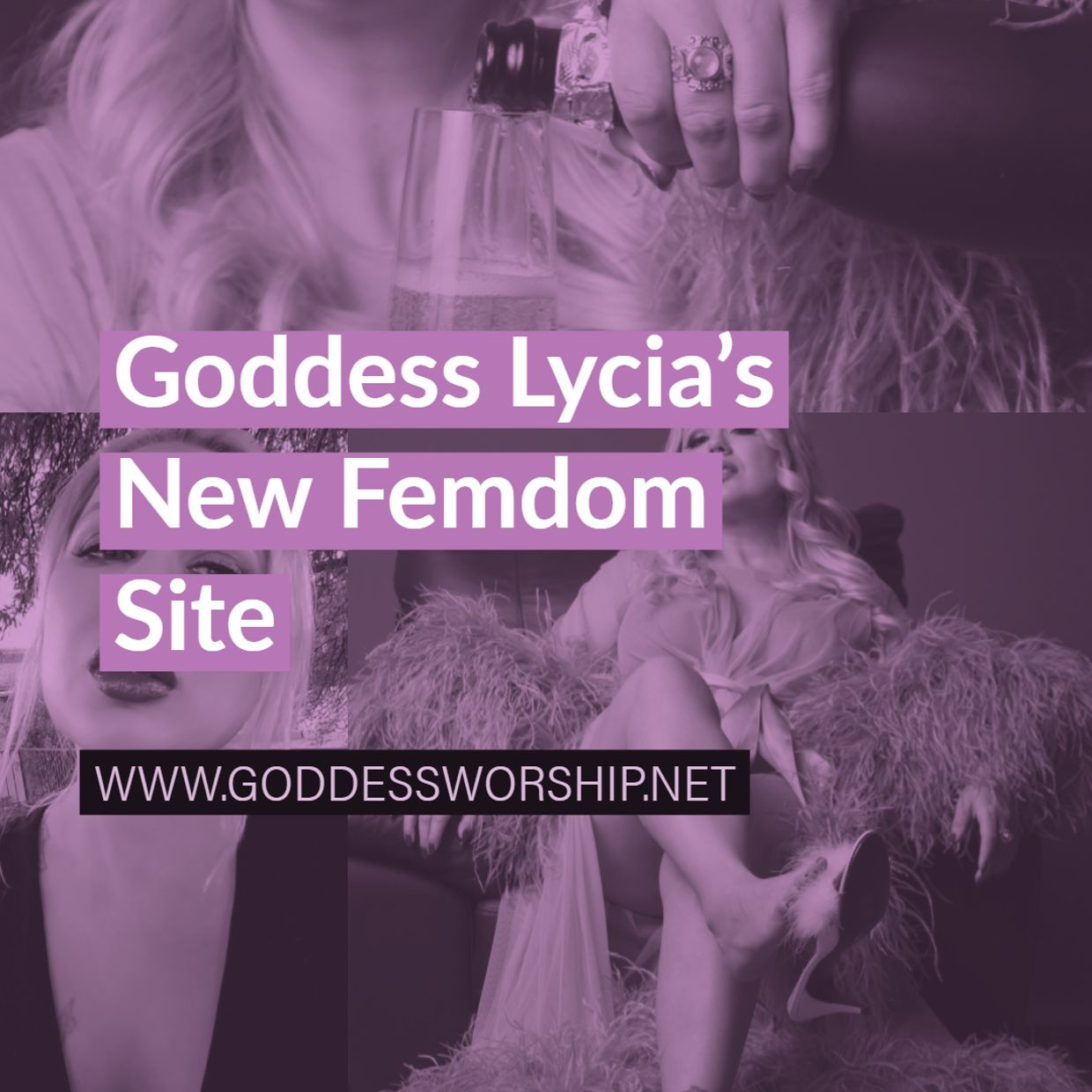 Still reading? Cool! I like you better than the other kind, who stopped reading. Although it's alright if they were just eager to get to the site and spend, in order to return later and read the rest.
So I have been working on the new site, GoddessWorship.net, for a month straight. Like, day in and day out. I had to teach myself stuff I didn't know yet. You know how technology changes, so you learn something- -like how to make websites- -and then you have to learn it all over again ten years later. Or sooner.
My new payment processing is through a trusted company that I've heard many good things about. And the extra super thing about them is that they take a cut of less than 10% from each sale, whereas the adult content sites I am accustomed to using take anywhere from 30-50%.
The new site is loaded with fun features and goodies- I wanted to make it interactive and exciting to visit. I also plan to update it regularly with new posts and features. I will be posting there above all other sites, so bookmark the site and sign up for my newsletter.
I added an option to the product pages to purchase through NiteFlirt, but the BUY NOW buttons will lead you to purchase through the new company. The only thing left remaining before the look of the site is complete is customizing my cart pages to match the rest of the site, which will be done some time next week. Otherwise, all systems are go! I have already accepted tributes from good boys through the site and everything tested out perfectly- so you may start shopping at any time.
I had originally planned to release my newest Femdom hypnosis audio, Goddess Worship Doctrine, right along with the release of GoddessWorship.net. I am sure you can detect the common theme, and even the colors of the respective designs. But I became impatient, and ended up releasing the MP3 first. Well- if you wish to think and behave correctly, you ought to buy/listen to the file, in between checking out the new site. It's just really the way to do it, I promise.
Finally, I would like to share my most recent manicures, which I wanted to match the colors of my websites. A couple weeks ago I got a mani/pedi to match the Goddess Worship site, and yesterday got a manicure to match my NiteFlirt site: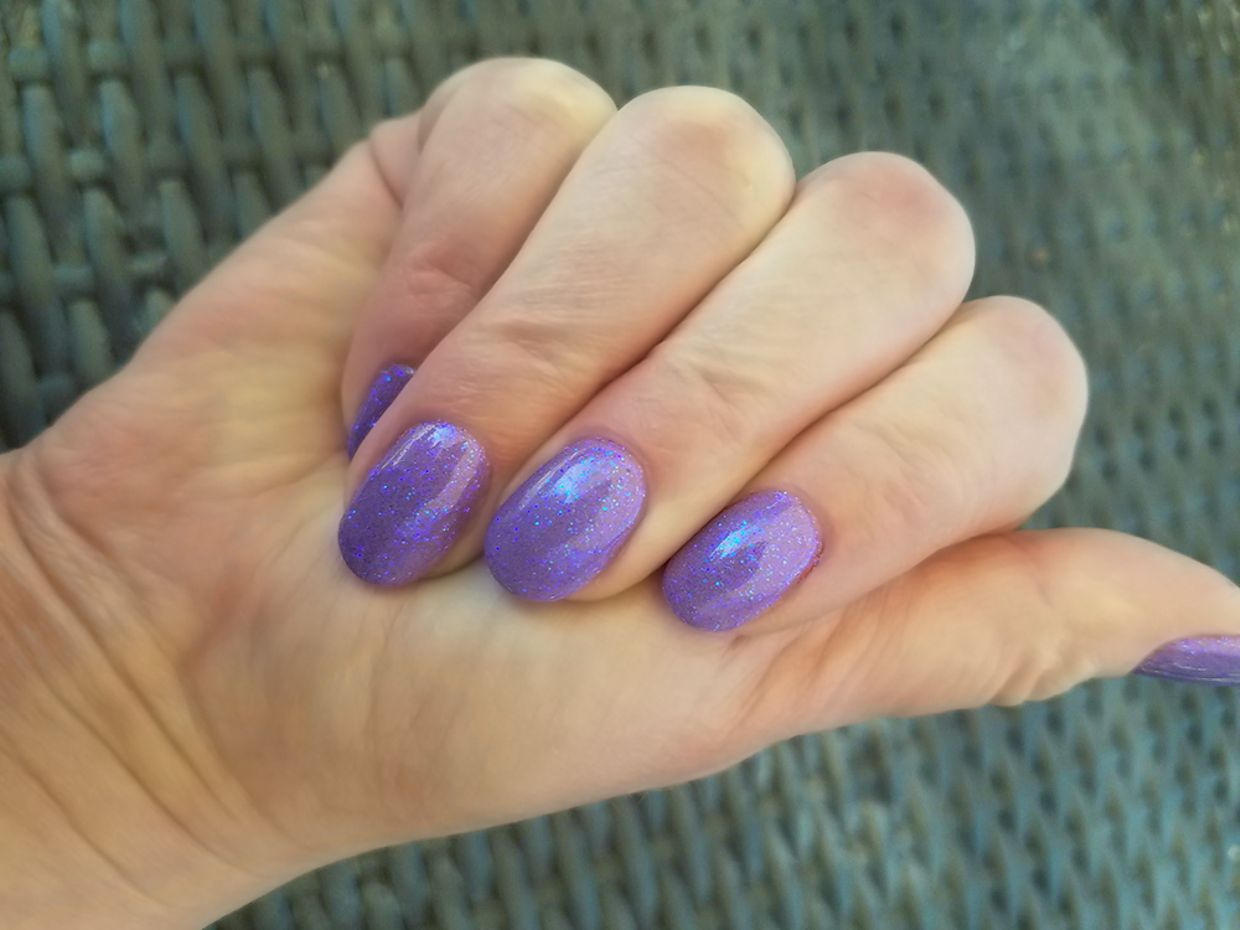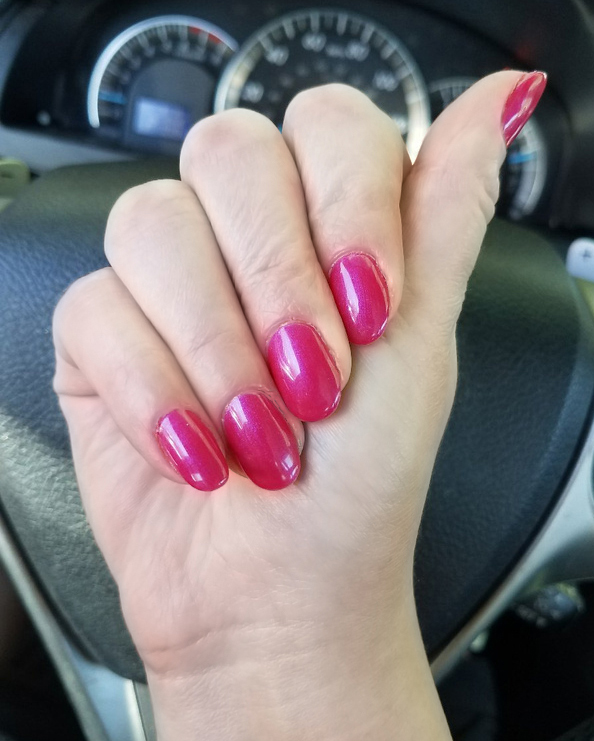 Like, is that not the cutest thing, for me to do? And it demonstrates how much these sites mean to me, and all the work I put in- to have it symbolically painted on my body. Which is something that makes you really want to show your appreciation for a Goddess who puts such time, effort, and care into her online presence- so that slaves, subbies, and admirers can more fully enjoy their experience.
Okay, done talking. Get to using the sites, now.
Multiple kissies,
Goddess Lycia