Hey sweeties-
I was going through my Femdom & fetish clips, and was particularly impressed with these two. Out of the generosity of my sweet, sensual heart (and in the name of just seeing what happens), I am offering a limited time discount on them*. I will adjust back to the original prices in a day or so.
Mind Fuck Masturbation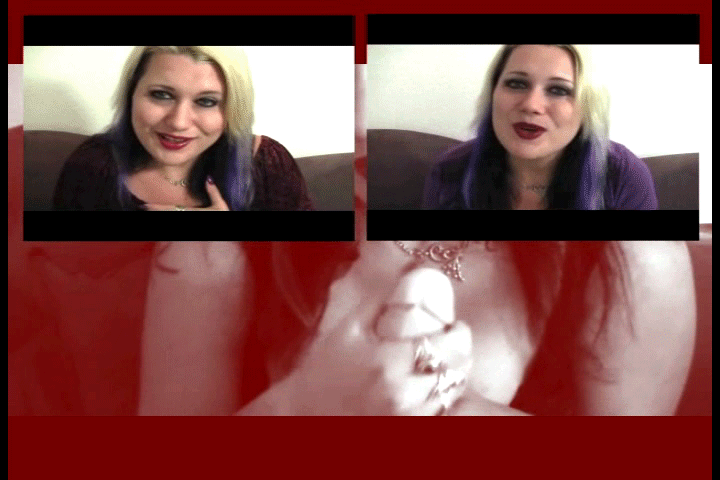 Normally $12.99 – Now $8.99 for a LIMITED TIME
This mind fuck video with drive you crazy! I recorded three separate clips, and have them all playing at the same time. In the first box, I tell you how sweet and cute you are, and how much I love you. In the second box, I tell you that I am just fucking kidding. I do NOT love you; you are just a horny dipshit that I am using for money. I also mix some abuse into the "sweet" one, and some sweetness into the "mean" one, just to fuck with you even more. Then, in the background, I simulate a hand-job on my dildo and command you to stroke while I fuck with your brain and your heart.
Includes: mind fuck, mind games, forced masturbation, love and addiction, humiliation, verbal abuse. 9:21 mins. for $12.99 $8.99 

Drips
Normally $24.99 – Now $14.99 for a LIMITED TIME
Spur of the moment lipstick and liploss fetish clip, including drips.
I was basically sitting here feeling sexually aroused, and decided to utilize my sexual energy into showing you how I apply lipstick and lipgloss in an erotic manner. Very little talking, mostly just sensual lipstick and lipgloss application and showing off my cockpillo… I mean lips.
Includes: lipstick fetish, lipgloss fetish, blonde fetish, goddess worship. 6:30 minutes for $24.99 $14.99 

Oh ma Déesse, quelle affaire!
Oh meine Göttin – was für ein Deal!
Oh mia Dea … che affare!
Oh mi Diosa, ¡qué trato!
Happy Saturday *kiss*
*Discount offer is through Niteflirt only