One slave boy in particular really pleased me during Goddess Lycia Month with consistent, generous tributes. The screenshot below shows most of what he spent, but he also bought me several gifts off my wishlist and tributed other ways, here and there.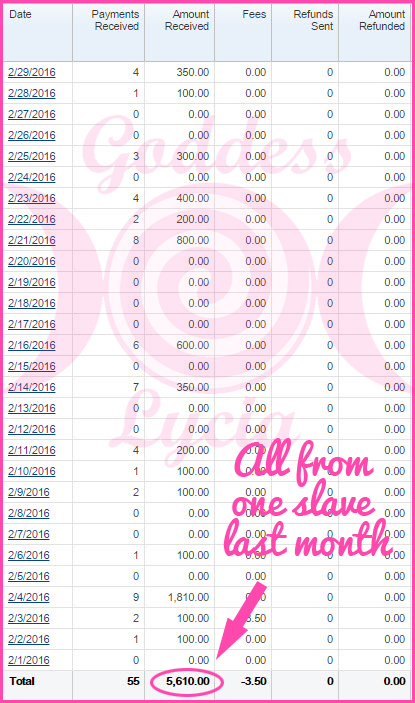 His service definitely made my month better. Now I just need about fifty more of these guys and I'd be set. Seriously, if I had fifty good money slaves, and within one year each of those guys sent me $5,000… that's a good amount of money to play with. Add those tributes with all my audio and video sales, along with my expensive phone sessions, and yeah… I could live with that.
Financial domination is one of the best fetishes ever invented.