Hey mooshkas!
You might have seen- -or even purchased- -my "Vintage Lycia Fetish Clips Part 1," which I gathered together and put up for sale on Niteflirt a few years ago:
Vintage Lycia Fetish Clips Part 1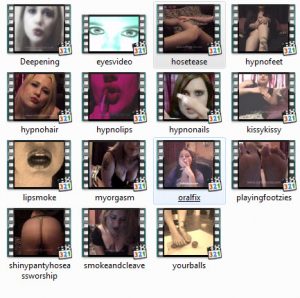 Here are 15 fetish clips, ranging from approximately 5-15 minutes long, which are no longer for sale anywhere else online! These clips include erotic hypnosis, brainwashing, smoking fetish, lipstick fetish, foot fetish, fingernail fetish, ass worship, tease and denial, chastity, and more. This is such an amazing deal, jump on it RIGHT AWAY…offered for a limited time only.

That set coincided with the release of my Vintage Lycia Fetish Photos package: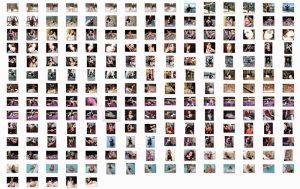 Here are 200 extremely sexy fetish photos of Goddess Lycia from before she was a platinum blonde. These images used to be available on her members-only site, which closed down. Pantyhose, stockings, lingerie, latex, pvc, corsets, foot fetish, fingernail fetish, smoking fetish, financial fetish, BDSM, and tease & denial are included in these amazingly hot photos of sensual, voluptuous Goddess Lycia. If you haven't seen them, you MUST, and if you have seen them, well you *know* it's time to revisit!

Recently inspired by a member of my late "Cult of Lycia" membership site, I gathered together some more vintage Lycia clips, for those who are interested. I present you with:
Vintage Lycia Fetish Clips Part 2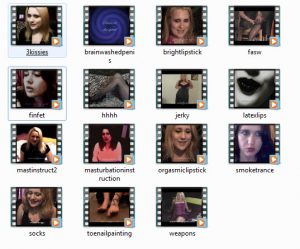 This is a continuation of my "Vintage Lycia Fetish Clips Part 1" package, which sold surprisingly well! I've discovered that those of you who partook in my "Cult of Lycia" membership site- -back in the day- -love to take nostalgic looks back. Newbies to my world- -on the other hand- -enjoy every glimpse they can get into the history which lead to a true legend of the online Femdom community. So here are 15 more vintage clips, ranging in length from approximately 3-20 minutes.
Themes include: brainwashing and mind control; lipstick and gloss fetish; feet, hosiery, and high heels; tease & denial and guided masturbation; and a tad both of findom and smoking. Enjoy this stellar deal, mooshkas! *kissies*

And here- -separately arranged- -is my package of: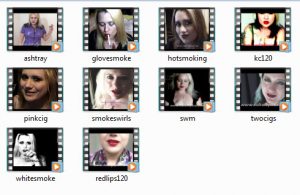 A collection of highly seductive smoking fetish clips that were discontinued, and are now available again for your viewing (and perhaps diddling) pleasure!

Buy 'em up if you want 'em! I'm not sure how long I will keep any of these vintage packages available, but I wanted to give you guys the opportunity to access, if desired.
Going through these old clips made me realize that I want to make more new ones! I feel like I've gotten better at a number of things, including makeup. I feel more physically attractive now than I was 10 or 15 years ago. I've also become more experienced, in a variety of ways, which I think will come through positively in newer clips. So in a month or so, I hope to come out with something new, video-wise.
If you guys have any requests, shoot me an email to let me know. Also, if there are any older clips that you fondly remember and wish to see again, let me know- maybe I still have them!
Many kissies,