Welcome to Goddess Lycia's lipstick fetish site! I am a Hypnodomme and Financial Mistress who absolutely loves making boys weak, helpless, and horny with my pretty painted lips.
Just admit it, sweetie! You have a lipstick fetish. You might feel perfectly fine sitting in the presence of a pretty lady, but as soon as she takes out her tube of lipstick and begins to apply, you suddenly become a fumbling mess.
Perhaps you've had many orgasms, either watching lipstick fetish videos or thinking about full, painted lips. What do the lips do, in your fantasies? Do they plant lipstick kisses on your face or on your body? Or do they just make air-kisses in your direction? Do you get more and more aroused, the longer you watch lipstick being applied?
Tribute through Niteflirt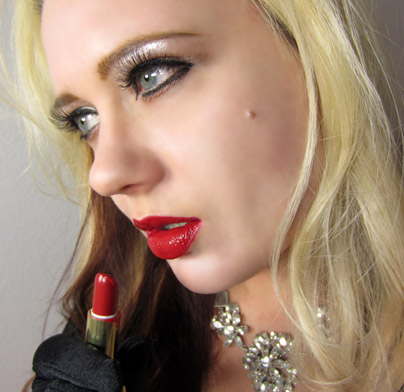 Send gift certificates to goddesslycia@gmail.com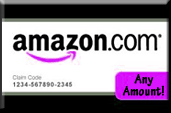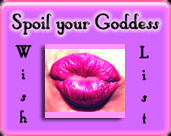 Or hey, maybe you have a feminization fantasy where you are forced to wear lipstick by a sexy Domme. "Just be a good sissy and let me apply this lipstick to your slutty mouth." Admit it, the thought makes your genitals twitch more than just a little.
I love many different Femdom fetishes, but the Femdom lipstick fetish matters to me a lot (hence, www.lipstickdomme.com!) I love making lipstick fetish clips.
If you have any lipstick fetish clip ideas or requests, please send them to goddesslycia@gmail.com.
Goddess Lycia specializes in lipstick domination, lipstick fetish videos, lipstick fetish cam sessions, lipstick fetish hypnosis, erotic hypnosis with lipstick, feminization, lipstick feminization, feminization hypnosis, lipstick prints, lipstick kisses, forced to wear lipstick, lipstick humiliation, hypnodomme lipstick, humiliatrix lipstick fetish.
Call me for an erotic hypnosis phone session: