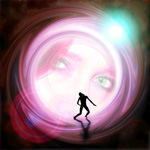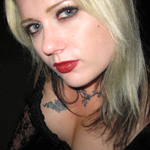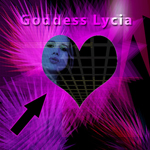 Hi sweetie; I am glad you are delving deeper into this site. I've been doing online and telephone Femdom and fetish sessions since 2002, and discovered one of my favorite fetishes is the lipstick fetish. I specialize in a variety of fetishes, including erotic hypnosis (I am a certified clinical Hypnotherapist), erotic humiliation, tease and denial, chastity training, financial domination, feminization, hosiery fetish, shoes/boots/foot fetish, fingernail fetish, scent fetish, and general BDSM.
Be aware that I am a Dominant Woman, and have a strong preference for highly submissive men. I can be very sweet, but I can also be very manipulative, demanding, and cruel. I know that the lipstick fetish attracts men of all types, but if you expect me to cater to you in any way, I'm not the lady for you.
I simply do the things I enjoy, and make a good living off doing them. I log on for Femdom phone sessions when I feel like it, and make only the mp3s and videos I want to make. Ideas and requests are always welcome, as long as they are presented to me in a respectful manner. If I feel your idea, I might make a clip out of it.
This lipstick fetish site exists because I had a drive to make it. Perhaps it will generate some sales for me and attract some new slaveboys. Please see the Serve Goddess page for more information on what I expect from slaves.
Also, keep up on my journal!
*kissies*

Some other stuff about me:
♥ I currently have 8 tattoos, including a back piece
♥ I enjoy going to to kink/fetish parties
♥ Swimming has got to be my most favorite activity ever
♥ I design all my own websites
♥ Dark, surreal artwork captures me
♥ I consider myself both an artist and a Domme
♥ I love to travel
♥ I've had a few of my stories published (general fiction and non-fiction)
♥ I go for regular pedicures
♥ I collect random metal objects (for art)
♥ Being served and spoiled arouses me sexually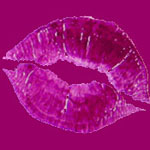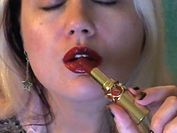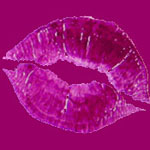 My favorite lipstick brands are Tom Ford, Guerlain, Dior, Bésame, Yves Saint Laurent, and Lime Crime. I like to experiment with many different colors of lipstick, but am usually seen wearing a darkish red. Some favorite colors include bright pink lipstick, bright red lipstick, purple lipstick, blue lipstick, black lipstick, and anything metallic-looking.
I also like lip gloss (MAC Lip Glass is amazing) and lip plumper (Victoria's Secret EXTREME is a fav). I love when my naturally full lips look even more plump and juicy than they already. I also love the feel of creamy lipstick on my lips, sometimes topped with slick gloss, or the tingling of a good plumper.
As far as the lipstick fetish goes, I just love turning boys into mush when I apply it. When I am spreading the creamy color onto my already very sexy mouth, I notice the men in the room watching. It happens all the time! I wonder how many of these random men know about the lipstick fetish communities and websites online. Maybe they don't even know they have a lipstick fetish. But I know they do, and I enjoy making it even better (or worse) for them!
I also like planting lipstick kisses on boys, leaving them stuck with my erotic stamp! And turning boys into girls by forcing them to apply it (or applying it to them myself) is always quite fun!
You can read more about me on my various websites. Take a peek around! I've set up a nice little web on the internet to trap you in ~smiles~